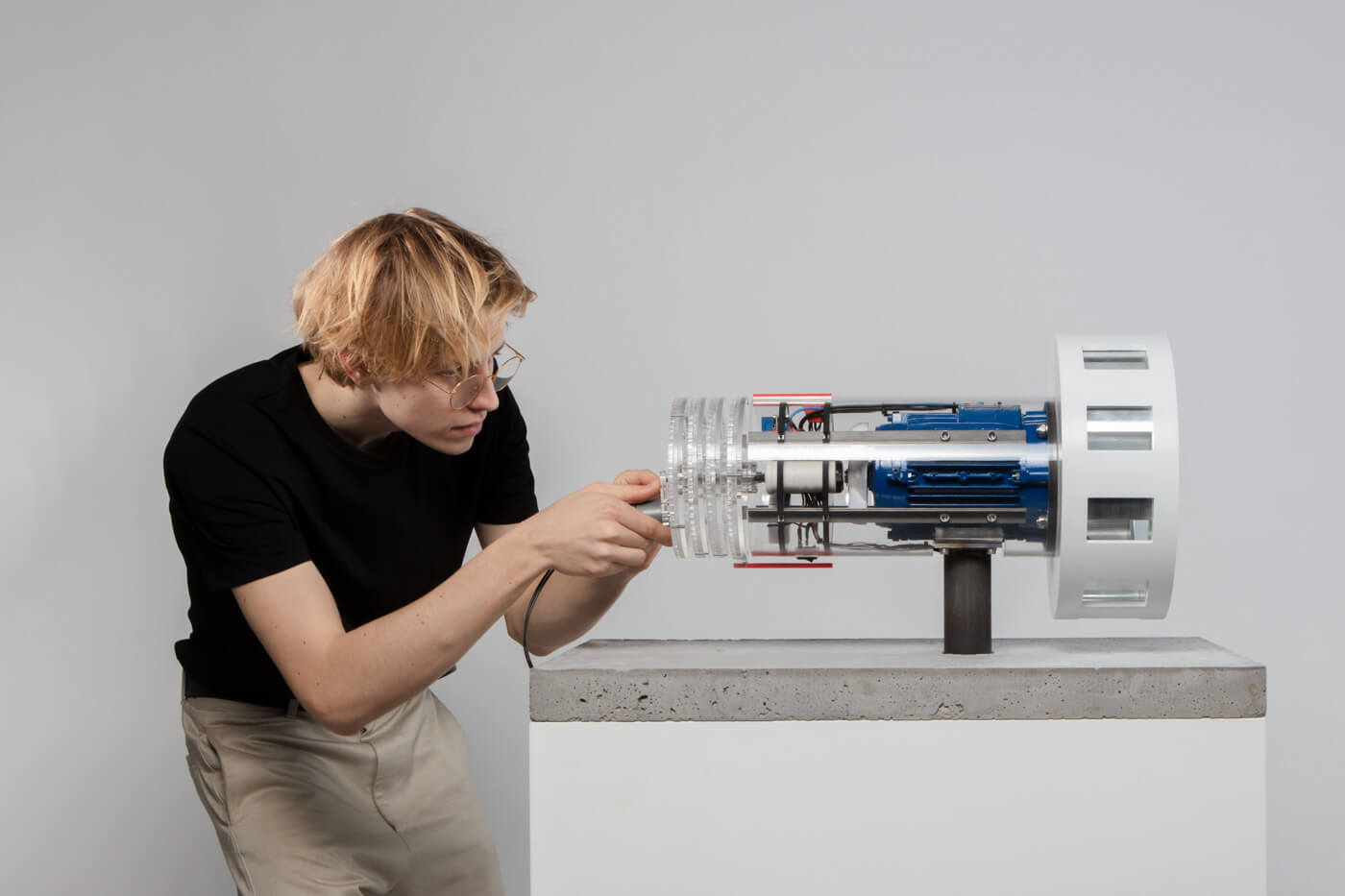 Felix is a research-led artist and designer based in Vienna.
His analytic investigations in geopolitcal, ecological and technological matters translate in meticulous visual outcomes, installations and strategies.
Reach out for collaborations, freelance jobs, and all kinds of exciting projects!
mail@felixlenz.at
Bio
Felix Lenz's videographic works and installations have been exhibited at various international museums, festivals and conferences including the Ars Electronica Festival, European Forum Alpbach, the London Design Biennale, the Istanbul Design Biennale and the Vienna Biennale and are part of the permanent collection at the Museum of Applied Arts Vienna. His work received an honorable mention from the UN Department of Political and Peacebuilding Affairs and has been profiled in the New York Times and various other journals. Lenz is currently finishing his masters in »Design Investigations« at the University of Applied Arts Vienna.
Exhibitions/ Awards/ Talks
Ars Electronica Center – Future Work

Linz, 2021 [upcoming]

Talk at ADS7, Royal College of Art

Online, 2020

Honorable mention for »Futuring Peace«
UN Department of Political and Peacebuilding Affairs & the Design Futures Initiative

Online, 2020

Panel discussion »Speculative Activism«, with Anab Jain & Helga Schmid
Vienna Design Week

Vienna, 2020

Vienna Design Week

Vienna, 2020

European Forum Alpbach

Online, 2020

Ars Electronica Festival – In Kepler's Garden

Linz, 2020

Perspektiven Attersee

Attersee am Attersee, 2020

Angewandte Festival 20

Vienna, 2020

MAK Design Lab
[permanent collection]

Museum of Applied Arts Vienna, 2019

Angewandte Festival 19

Vienna, 2019

4th Istanbul Design Biennial – A School of Schools

Istanbul, 2018

London Design Biennale – Emotional States

[representative studio for Austria]

Somerset House London, 2018

Vienna Biennale – Robots. Work. Our Future

Museum of Applied Arts Vienna, 2017

Angewandte Innovation Laboratory

Vienna, 2017

MyData conference

Tallinn & Helsinki, 2017

PrivacyWeek Vienna

Vienna, 2017
Digital Skills
Rhino3D

Cinema 4D

Keyshot

Photoshop

Lightroom

Premiere Pro

Illustrator

After Effects

Indesign

Solid Works

RunwayML

Python

Processing
Analog Skills
Art direction

Photography & cinematography

Rapid Prototyping

Model making

Wood working

Metal working

Electronics

Arduino

Mold making

Vacuum forming